Adept End of Lease Cleaning in Brisbane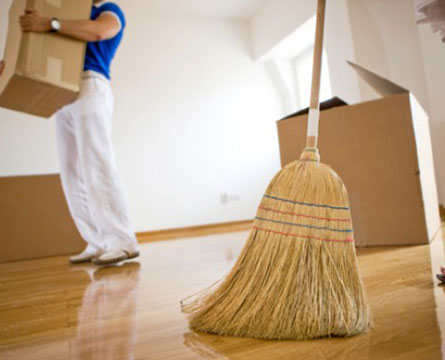 We understand the hard times that you go through when you leave your house after the lease ends. Right from preparing to shift your belongings to ensuring that you receive your bond back by leaving behind a clean house, you get to accomplish all of it within a very short time. While you prepare to pack your belongings and put things in place, we are here to help you with the best end of lease cleaning in Brisbane. With the best set of professionals and their skills put to use, you get to receive nothing but the best services.It is no difficult task for you to get in touch with us and the moment we are on board, we would ensure that you receive the best services. Here are the highlights that would help you get an idea of what all we do in our end of lease cleaning in Brisbane.
•  We clean the kitchen that includes the shelves, refrigerator, microwave, sink and cooktops
•  We clean the bathroom that includes disinfecting the toilet, bathtub, tiles, wash basin, polishing the mirror, cleaning the cabinets.
•  We clean the bedrooms that include dusting the furniture, upholstery, wipe lights and fixtures, cleaning the floor.
•  We clean the staircases, window sills and frames, doors, blinds, fireplace.
•  We vacuum clean the carpets, upholstery, curtains while making them look just as new.
•  We make use of high-quality cleaning material that ensures you leave behind a clean looking house just the way you received it the day you started living here.
•  We make it a hassle free process while allowing you to manage other chores
•  You get to save money as compared to the same task being undertaken by yourself would cost double the expenses.
We are known to be one of the best team of professionals for the cheap bond cleaning in Brisbane where our services are unmatched giving you the right helping hand when you need it the most.
So why wait, give us a call and make a booking while you watch us bring out the best of your house before your leave.